Neurocosmetics – #inside&out.
Think clean beauty = slow results? 
Neurocosmetics is changing the game with formulas so clean and fast, they're addictively good. 
Our products use a blend of neuropeptides, biotics and natural extracts to nourish your skin, strengthen your hair, and act on your cutaneous nervous system to release positive emotions and sensations. 
The revolutionary beauty solution for uncompromising women, neurocosmetics finally gives you clean, fast, full-body results. 
Get ready for beauty on your terms with Justhuman.
Learn More
The Justhuman Way
Clean, Biocompatible Ingredients

The fusion of  natural and synthetic ingredients, which just work in a symphony, to give the elevation you desire.

Fast Beauty

Infused with rich peptides and biotics, enabling effective skin brain-communication and speeding up the process of looking good everyday

Toxins Free

We don't compromise. Ingredients that are not good for you, are simply not good for Justhuman.

Cruelty Free

We love animals and we believe they shouldn't pay the price for our vanity. 
Shop by Collection
Experience full-body bliss on your terms. Our range of body care products propelled by a highly effective combination of neuropeptides and probiotics invigorate your natural skin microbiome. Our powerhouse actives work for all skin types.
Shop now
Experience head-turning hair on your terms. Our products modulate your neuronal response to balance your scalp microbiome, strengthen your hair and rejuvenate your senses. Our powerhouse actives work for all scalp types.
Shop now
Reset Mind and Body with Our Blissful Bundles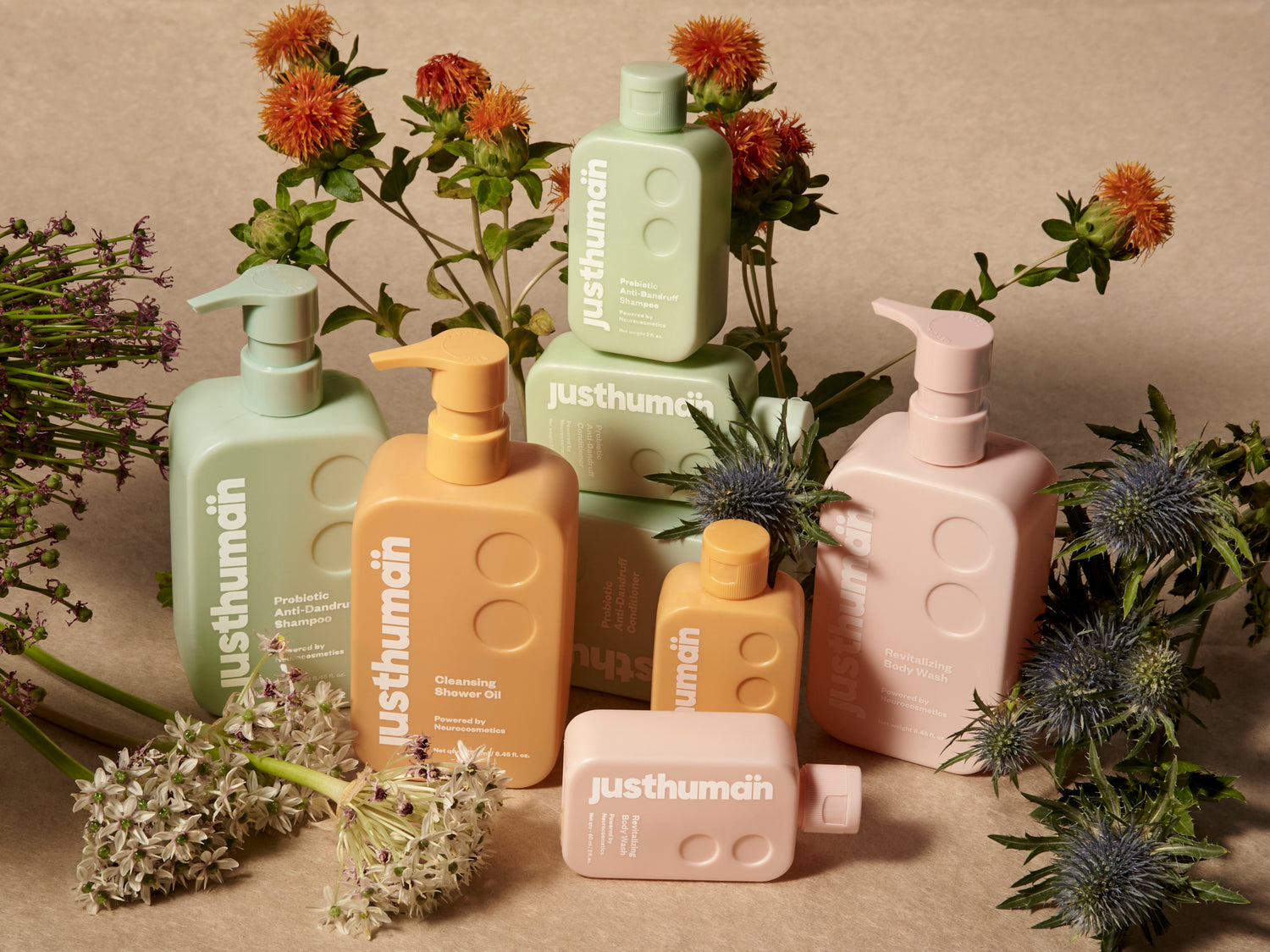 Quick view

Daily Morning Bliss

Regular price

From Rs. 1,349.00

Regular price

Rs. 1,447.00

Sale price

From Rs. 1,349.00
Quick view

Anti Dandruff Hair Care Shampoo & Conditioner

Regular price

From Rs. 949.00

Regular price

Rs. 998.00

Sale price

From Rs. 949.00
Daily Morning Bliss
Daily Morning Bliss
Regular price

From Rs. 1,349.00

Regular price

Rs. 1,447.00

Sale price

From Rs. 1,349.00
Anti Dandruff Hair Care Shampoo & Conditioner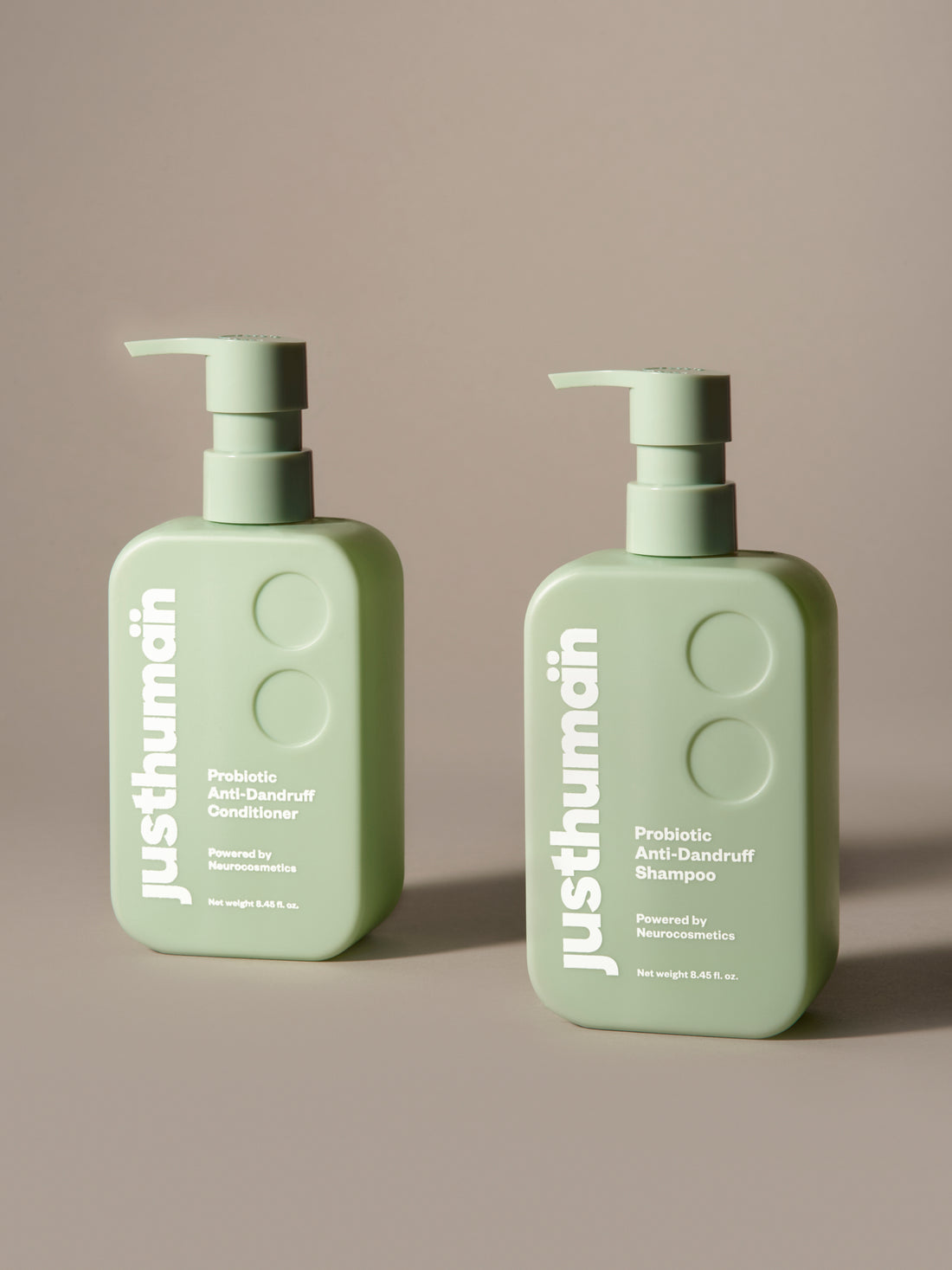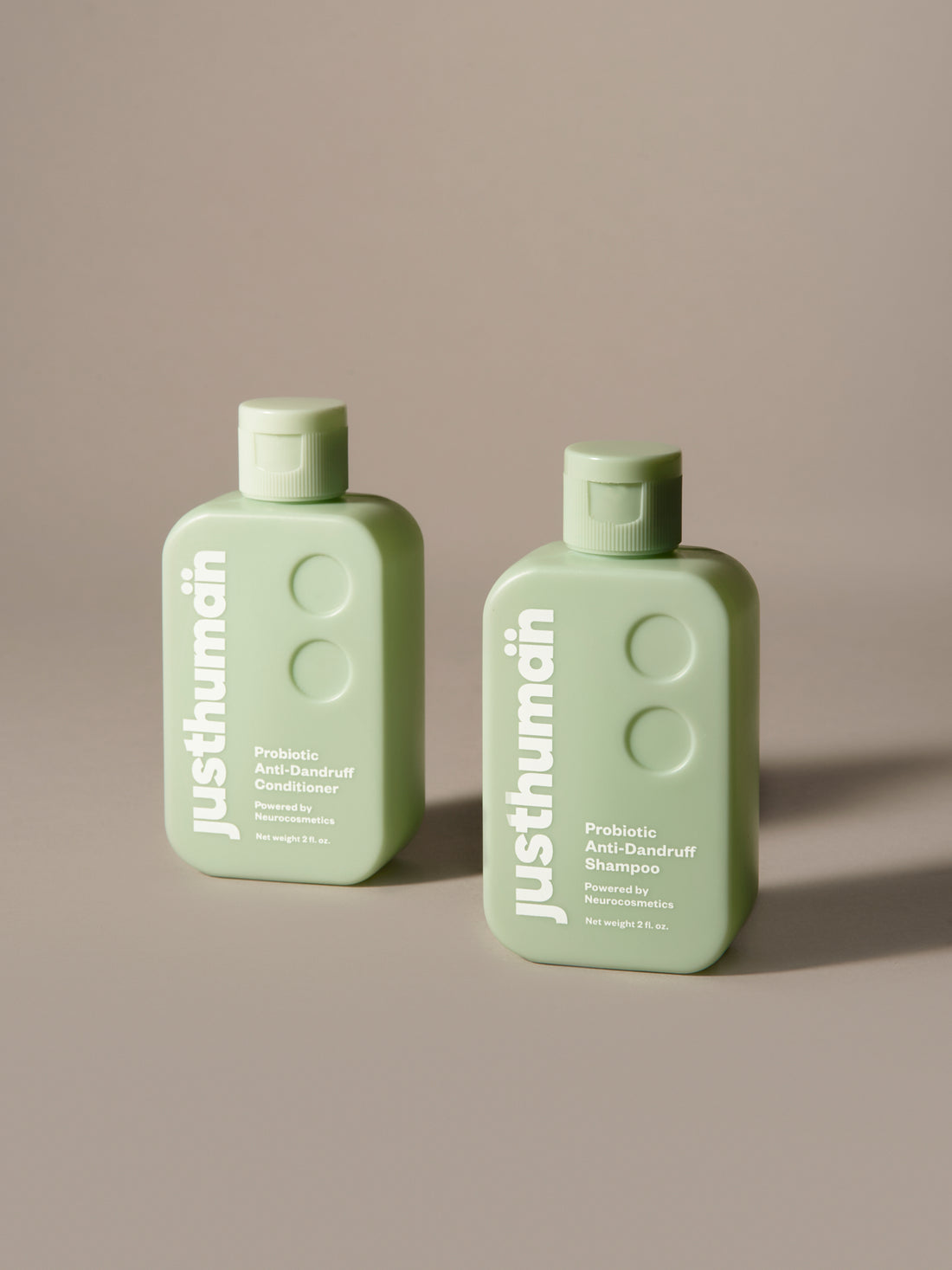 Roshini Sanah Jaiswal
Our skin determines how the world sees us and how we see ourselves. I learned that the hard way.
 A few years ago, I was diagnosed with Planopilaris, an autoimmune disorder that destroyed my skin, my hair, and my self-confidence. Suddenly, I was thinking about beauty in a completely different way.
I wanted beauty products that didn't force me to compromise between clean ingredients and fast results. Products that made me feel good, look good, and fast. Products that were just… human.
Welcome to uncompromising beauty, the Justhuman way. I can't wait for you to experience our neurocosmetics so you can feel good, look good, and do it all on your terms. 
Join us. 
Customer Reviews

"I have used so many different shampoos before but they were killing my hair. I've been using JustHuman's probiotic shampoo for a month now and I have to point out that it is so gentle on my scalp - my dandruff doesn't flare up as it used to. I have a clean scalp that is well moisturised and not dry. "

Kawal
"This body wash has literally done wonders for my skin! I swear by this body wash It leaves my skin feeling moisturized and smelling fresh! I come out of the shower feeling relaxed. "

Trisha
"I have been using this conditioner with the JustHuman Probiotic shampoo that goes with it.  It smooths and hydrates my hair without weighing it down too much. I no longer have frizzy, dry hair. I love how soft and smooth my hair feels.! "

Saba
More to Discover
Follow us on Instagram!

Justhuman, the self-care brand that makes you feel as good as you look. Our products are powered by neurocosmetics with formulas so clean and fast, they are addictively good. Join the Justhuman way.

Follow Us

From our Blog!

Stay informed and updated with the Justhuman way as we share our knowledge to keep you informed on how to live a clean and a limitless life. Learn about the world of Effective Biocompatible Products.

Read more
We've got your back
Free Shipping on all prepaid orders

Skip the hassle, ship for free - Go Prepaid! COD's cool too, for just Rs 100 more

Secured checkouts

Your Security is Our Priority - Checkout with Confidence

Quality you can trust

We guarantee you'll love our product. If you don't, we'll make it right, faster than you can say 'Justhuman'!"

Customer support on your terms

Email or WhatsApp us anytime - we've got you covered!